Swimming Pool Reinforced Liners are widely used. 
Installing a reinforced pool liner has the following benefits:
No more detached mosaic tilesNo more discoloured groutingNo more flaking paintwork.
The pool liners can be installed on any swimming pool surface, and requires early any maintenance.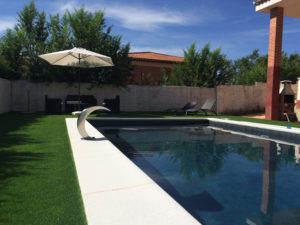 Our pool liners are ideal for pools with difficult access, and can be installed in any shaped pools.
The pool lines which we install have a special lacquer coating that protects them from scratches, stains, bacteria, and UV radiation, preventing them from premature ageing.

We have a fabulous range of coloured liners.