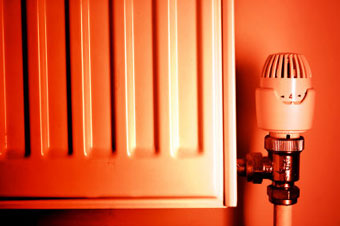 The hours of sunshine in Spain vary from 1,700 in the North to more than 3,000 in the South, but Spain is incredibly mountainous and although there is plenty of sunshine, Spain still does get very cold in the winter months wherever you are on the mainland. The lowest recorded temperature in Spain was -32 degrees celsius in 1956!
Most of Spain will not feel those types of temperatures, but even so it is no fun to be cold, especially as the typical Spanish property has tiled or marble flooring and large open plan rooms!
It is so much nicer to be warm, and central heating systems are perfect to heat up properties efficiently and effectively.
Our energy efficient systems use water which is pumped around the home to the radiators which distribute heat, warming the home environment effectively and evenly.
The EnviroCare engineers have over 30 years' experience installing heating systems in properties and also a wide range of experience installing and servicing boilers.