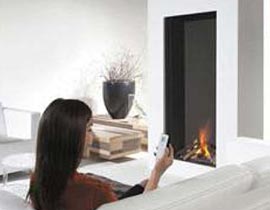 If you are looking for a beautiful gas fire, you have come to the right place.
A home is made more beautiful when you can watch the flames in your fire dance up and down as the warm and comforting heat fills the room.
All the fires we supply at EnviroCare are installed to the latest Spanish Gas regulations by a qualified and experienced installer and each installation is subject to a certification of installation.
At EnviroCare we provide gas fire heating solutions for our discerning customers. We install gas fires which run on high efficiency at low running costs, and of course superior quality.
All gas fires have to be certificated and the gas pipe has to be within date.
Let us provide your gas fire service, and make sure that your gas fire is not only working effectively, but that it is fully up to date with the gas pipework.