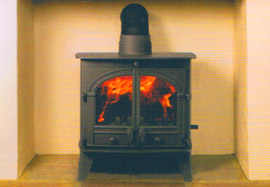 We Sell modern wood burning stoves and also traditional designs.  We hope that you will find the ideal model at EnviroCare.
Our wood burners are designed not only to be a focal point in the living area, but also to distribute heat and make the room feel and look cosy.
In order to establish which size and model of wood burning stove would suit your situation, one of our engineers will need to visit your property to survey the space available and the existing chimney.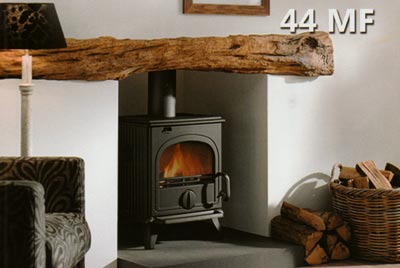 44 MF WOOD BURNING STOVE
Dimensions (mm)
450w x 625h x 405d
Vent Diameter (mm)
125
Available Colours
Black
Power
5 kW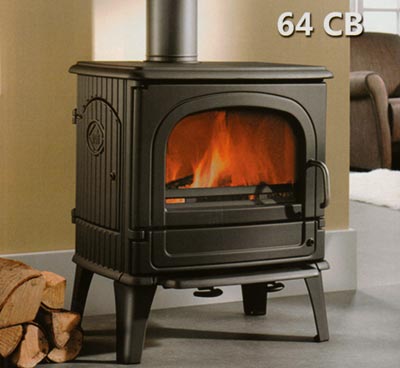 64 CB WOOD BURNING STOVE
Dimensions (mm)
630w x 750h x 565d
Vent Diameter (mm)
150
Available Colours
Black, Brown, Ivory
Power
9 kW
78 CB WOOD BURNING STOVE
Dimensions (mm)
740w x 790h x 590d
Vent Diameter (mm)
150
Available Colours
Black, BRown, Ivory
Power
11 kW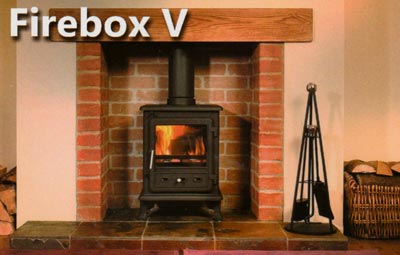 FIREBOX V WOOD BURNING STOVE
Dimensions (mm)
405w x 555h x 355d
Vent Diameter (mm)
125
Available Colours
Black
Power
5 kW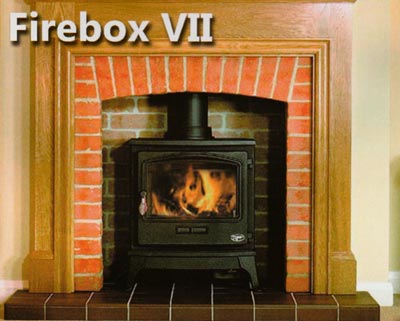 FIREBOX VII WOOD BURNING STOVE
Dimensions (mm)
545w x 595h x 355d
Vent Diameter (mm)
150
Available Colours
Black
Power
6 kW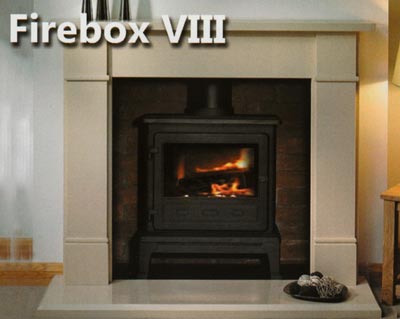 FIREBOX VIII WOOD BURNING STOVE
Dimensions (mm)
545w x 600h x 355d
Vent Diameter (mm)
150
Available Colours
Black
Power
8.4 kW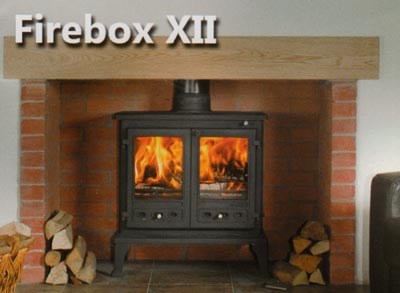 FIREBOX XII WOOD BURNING STOVE
Dimensions (mm)
645w x 688h x 415d
Vent Diameter (mm)
150
Available Colours
Black
Power
13 kW