EnviroCare SL installs a large amount of guttering.
Mostly, the calls come into the office after the first downpour of the season.
The main purpose of a rain gutter is to protect a building's foundations by channelling water away from its base. Also, guttering helps to reduce erosion, prevents leaks, protects paintwork by reducing exposure to water.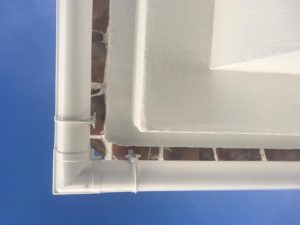 Water collected by a rain gutter is fed, usually via a downpipe, from the roof edge to the base of the building where it is discharged.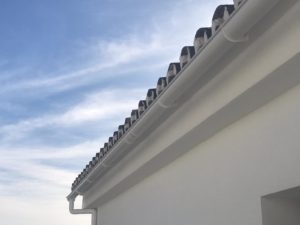 Clogged and damaged gutters can cause water leakage into the house as the water backs up.
Clogged gutters can also lead to stagnant water build up which allows mosquitoes to breed and also allow grasses and weeds to grow in the gutter.
If you already have some pre-installed guttering, the engineers at EnviroCare will also quote for guttering repairs.