EnviroCare SL are leading experts in the servicing, maintenance, and repair of air conditioning, and climatisation equipment.
We are committed to provide the most effective and cost efficient solutions available and deliver this to our clients.
We ask all our clients to undertake the regular servicing of the equipment installed by EnviroCare SL on a yearly basis. We undertake thousands of service contracts for clients, whether the equipment was installed by EnviroCare SL or other companies.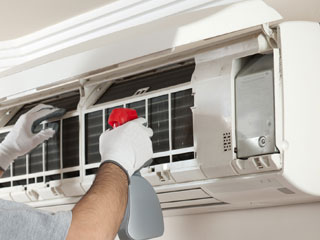 It is a fact that air conditioning equipment which is serviced regularly has a longer and more effective lifespan, and units that are serviced at regular intervals have been proved to be more economical on electrical consumption than units that are not maintained. Regular servicing of your climatisation system is an excellent way to reduce your electricity bills.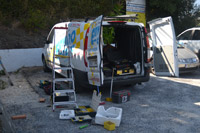 Air Conditioning units are complicated pieces of machinery; not only are they expected to cool during the summer months, but reverse the cycle in the winter to give heating, and at certain times of the year, dehumidification.
When servicing, the EnviroCare engineers check that the unit achieves satisfactory levels of climatisation on heating, cooling and dehumidification. They check the electrical soundness of the machines, the electrical consumption, and the water outlets. The gas levels are checked and the filters are checked and cleaned.
The investment of a yearly service will enable your machines to operate efficiently for many years to come.
BECOME A MEMBER OF THE ENVIROCARE
BY TAKING OUT A YEARLY SERVICE CONTRACT
The benefits of being a member of the Gold Club are:
you will receive a regular call from our service staff to make an appointment for a visit
you can schedule a visit at a time and date that will fit into your plans
discounts are available on any additional work that has to be undertaken
Gold Club members have speedier access to an appointment with an engineer
To become a Gold Club member, please contact us with your requirements.
We will be happy to discuss the benefits of membership with you.
We look forward to making your first service appointment.