Have you had a good look at your electrical installation?
Does it need upgrading?
Are you experiencing loss of electricity on a regular basis?
Are you overloading your circuits?
Do you need your light fittings or electrical appliances upgraded?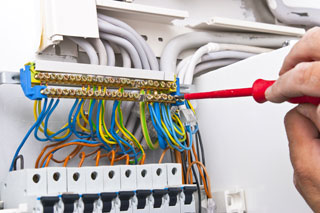 Or a whole property re-wire?
Would you like to speak to one of our engineers about a power surge protection unit?
We specialize in the installation, operation, repair, and maintenance of electrical systems.
Our quotations are free of charge and without obligation.